Wichita Dwight D. Eisenhower National Airport (ICT) cutover to live operations last week with the new terminal officially opened to the public on June 3, 2015.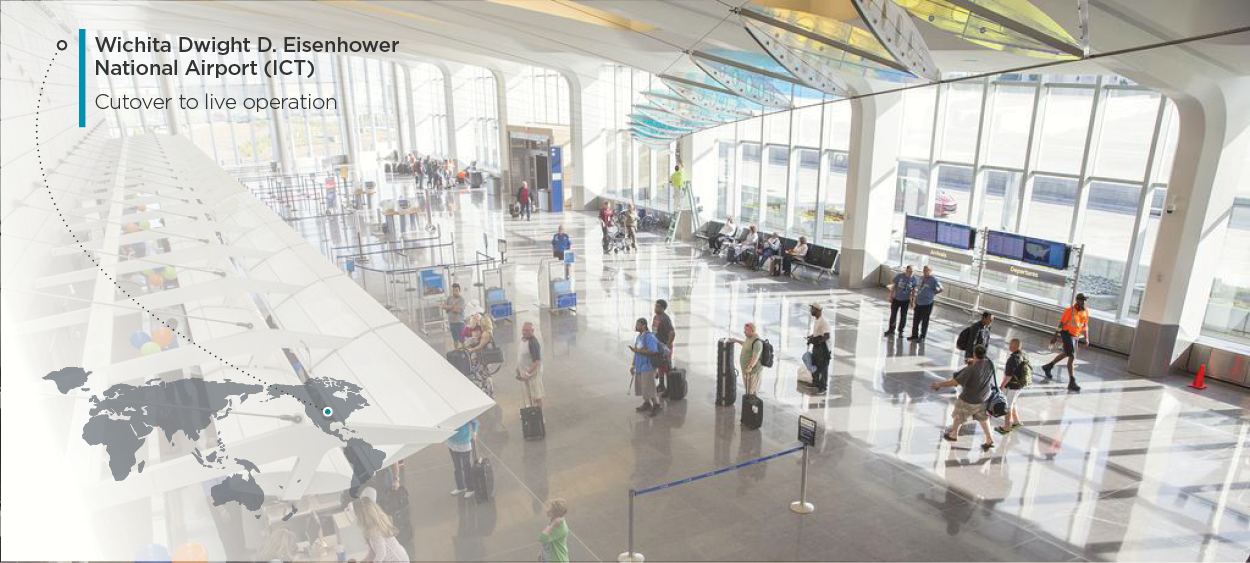 Image - Wichita Dwight D. Eisenhower National Airport's new check-in hall. (Source: Wichita Dwight D. Eisenhower National Airport).
Intersystems is driving Wichita Airport's Flight Information Display System from the cloud using our innovative rapidsuitecloud deployment of rapidfids.
WIchita's rapidsuitecloud deployment uses rapidsuite6, Intersystems clever suite of airport operational applications that have been designed from the ground up to deliver a diverse feature set whilst streamlining operational efficiency.
"The cutover went as planned with no issues to speak of during cutover," commented Wayne Champlin, Services Manager, Americas.
"As one of the first airports to select rapidsuitecloud it was great to see the airport go live without complication," commented Bruce Allen, CEO of Intersystems.

"Further still, as our largest cloud site at 80+ displays, it shows that whilst rapidsuitecloud was designed to make airport IT affordable for small airports it is also having an impact in the medium airport space."

"We've rethought how airports access applications allowing us to substantially reduce the hassles of installation and management resulting in a system that redefines airport applications: it's simple, scalable, manageable and best of all, affordable regardless of your airports size."
---
Back to News