Based on innovative, clever thinking, Intersystems provide operational business solutions and integrated information systems for airports and airlines around the world. In fact, you'll find our systems installed at 33 sites around the world today.
Combined with integrity and proven reliability, we provide highly functional, quality products that reduce risk, task time and provide excellence in performance no matter how big or small your airport business.
Our products are designed to not only be clever in their design, but to also ensure they meet strategic business objectives. Our development team are highly skilled with ingenuity that keeps our products at the cutting edge. But it doesn't just happen by chance; it's measured, deliberate and adds value. That's what we call being Ingenious by Design.
It's about ensuring solutions are tailored to your unique situation – a scalable, flexible system that means you get the system your business requires and the platform that suits your needs.
We have a range of innovative software applications in the Intersystems suite which are feature-rich and can be fully integrated to meet the current and future needs of today's modern airport. And we back that up with an outstanding level of service (including planning, implementation, testing, training, warranty, maintenance, 24/7 customer support and help desk), giving you absolute confidence in your chosen system.
10,212
active displays
4,494,719
flight movements/annum
577,268,593
pax informed/annum
A quick history
---
Established in 1970, Intersystems have a string of the world's best airports to our credit including some prestigious airports within North America (Seattle, Salt Lake City, Norfolk, Birmingham and Vancouver), Europe (Dublin) and within the Asia-Pacific regions (Adelaide, Canberra, Shanghai and Kunming).
But our solutions are just as readily found in smaller regional airports where the scale requires some nimble and clever thinking. The benefit is having a company that thinks big, but can also operate on a smaller scale – at a more affordable price than you'd think.
The latest phase in our development as a company solidifies our intent to provide world leading products that are both affordable and reliable. With over 80 major airport project deliveries under our belt, our experienced staff of highly qualified project managers, analysts, engineers and technicians are not only dedicated to designing and developing innovative product solutions but we also supervise installation onsite and provide ongoing after sales support.
1970
Intersystems Founded
1985
Australian operations Began
2013
Intersystems China Limited Registered
Our Team
Experience counts and at Intersystems we have over 223 person years of combined dedicated airport experience. In an industry known for its fast-paced, ever changing technology and high staff turn-over, we are delighted to stand out as a company that has managed to juggle all of these issues and yet enjoy a phenomenal average retention rate of over 8 years. That of course wouldn't count for much if the people weren't top-shelf, highly talented and an absolute joy to work with.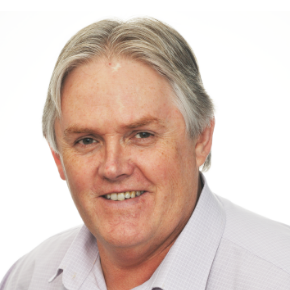 Bruce Allen
CEO/Managing Director
Bruce's career in IT spans almost 35 years in the government and private sectors. Since joining Intersystems 26 years ago he has represented the company on trade missions, presented our solutions internationally and been responsible for our operations in The Americas and more recently Asia Pacific. In 2011 Bruce took on the role of CEO/Managing Director of the Intersystems Group.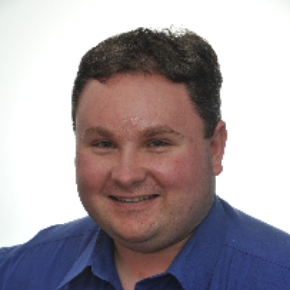 Richard Allen
Services Manager, Services Mgr
Richard's enthusiasm for aviation runs deep having started flying at 16 and holding both Commercial Pilot and Instructor ratings. A member of the Intersystems team now for 17 years, he's held roles ranging from installation to software development and now heads up our Services division in Brisbane as well as being part of the Board. Richard's in-depth knowledge of the industry and development capability is integral in the delivery of our ingenious designs.
Michael Grant
R&D Manager
Michael is an outstanding software engineer with more than 30 years experience in the industry – the majority of which has been with Intersystems! Michael has an amazing depth of knowledge about all things bits'n'bytes and leads the Research and Development team.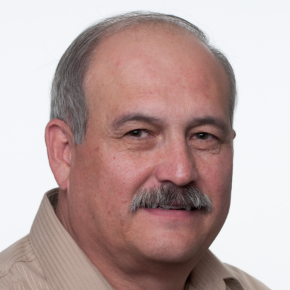 Rudy Jimenez
VP Operations - North America
25 years serving his country gave Rudy a solid grounding in large scale systems integration and project management. Since joining Intersystems in 1997 he has amassed a huge amount of airport knowledge and works tirelessly to ensure our Denver based services team deliver the highest quality professional customer service.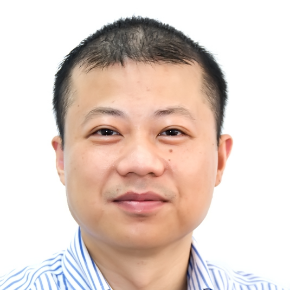 Simon Fu WenHao
VP Operations - Asia
As the leader of our China operations based in Shanghai, Simon brings a wealth of project delivery experience with major airports both in China and around the Asia region for 14 years. His leadership has delivered not only success for the business but also built a strong capable local team to handle our delivery and support.
Vision & Mission
Intersystems vision is to be the partner of choice to airports worldwide.

---
We think it's important that you know as much as possible about the company as well as the people behind that company when choosing someone to entrust as your business partner. We're proud of who we are and in what we believe, so below you'll find some insights about Intersystems and the philosophies that set us apart.
Our mandate is to proactively lead the market with feature-rich, reliable products that meet strategic business needs. We're about being both clever and innovative – and there's a difference. The Intersystems team are driven to provide solutions that not only solve business problems in a technologically savvy manner, but that also help keep your business robust, efficient and profitable. We call that being Ingenious by Design.
Our aim is to create long term, mutually rewarding partnerships with our customers that result in greater efficiencies and performance measures.
Our Beliefs
As a company and individuals we stand for integrity, respect, quality, unity and discovery and have a sense of family and community to how we act and operate with social responsibility.
Our Brand Values
Our brand is build around being: reliable, approachable, forward thinking, results driven and delivering value. We're proud that our customers believe we standby these values year-on-year.
Our community Citizenship
Intersystems recognises that our company, shareholders and team exist within communities where some are less fortunate than we are privileged to be. We also believe that there is a lot to be gained from caring and giving back where possible. To this end we have implemented the following programme.
Intersystems supports our people to make regular donations directly from their salaries to Australian registered charities through our Our Workplace Giving program launched in March 2011. Intersystems covers all administration costs, ensuring 100% of every donation made by its employees is received by the nominated charity. In addition to the contributions from our team, Intersystems also makes regular contributions to the programme and allows team members to volunteer two days per annum to participate in recognised community charities or organisations.