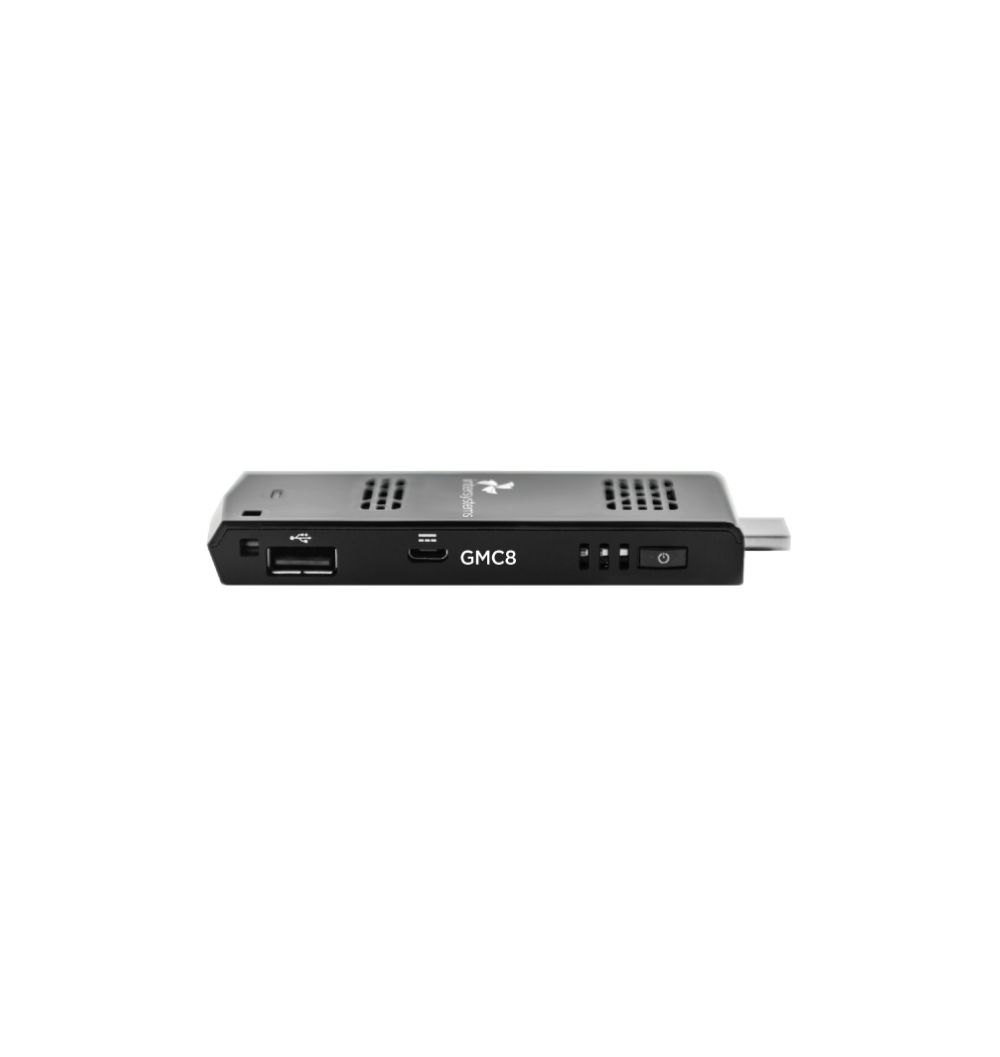 GMC8cs
our most advanced FIDS controller - just compact
Extending our powerful GMC8 range to include an ultra compact controller provides flexibility at extraordinary value.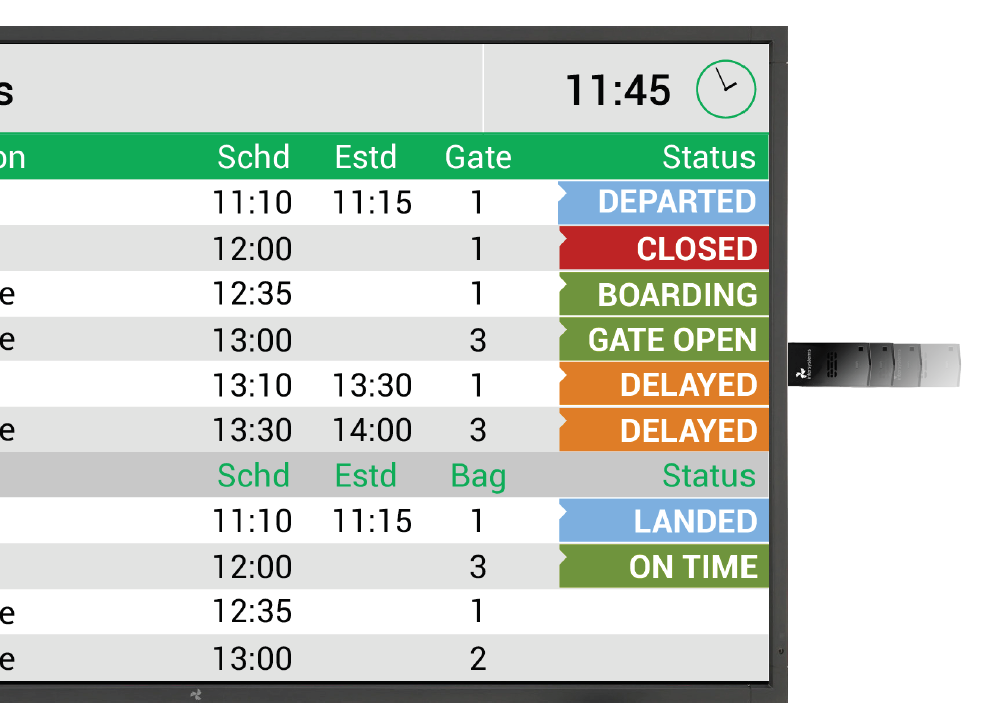 streamlined installation and management
The GMC8cs slots directly into your displays HDMI input and connects via wifi or a network cable. The standard USB power cable and HDMI gives you several options for power and installation.
Modern LCD displays have powered USB ports that allow the GMC8cs to draw power directly from the display simplifying deployment.
Download Datasheet
Tech Spec
Display Controllers
GMC8 Range
GMC8cs
GMC8cs
---
Processor
Intel Atom Z3735F quad-core
---
Memory
1 GB of DDR3 1333MHz onboard memory
---
Storage
8 GB onboard eMMC storage
---
Watchdog
---
Graphics and Video Support
Dual head video output. File support for: mov, mpg, mp4, avi, swf1, wmv, ogg. Resolution support for: 3840x2160, 1920x1080, 1600x1200, 1360x768, 1280x1024, 1280x768, 1024x768, 800x600, 640x480 in landscape and portrait modes.
1 GMC8cs is not recommended for flash and video file playback. Whilst playback works, performance is dependent on external file factors.
---
Network
802.11b/g/n wireless or 10/100/1000 Mbps auto-negotiating via an optional USB Connector
---
Connections and Expansion
1. Security Notch
2. USB 2.0 x1
3. Power Port
4. Power Switch
5. HDMI 1.4a
6. MicroSD Card Slot
7. Power Indicator
8. Integrated Bluetooth 4.0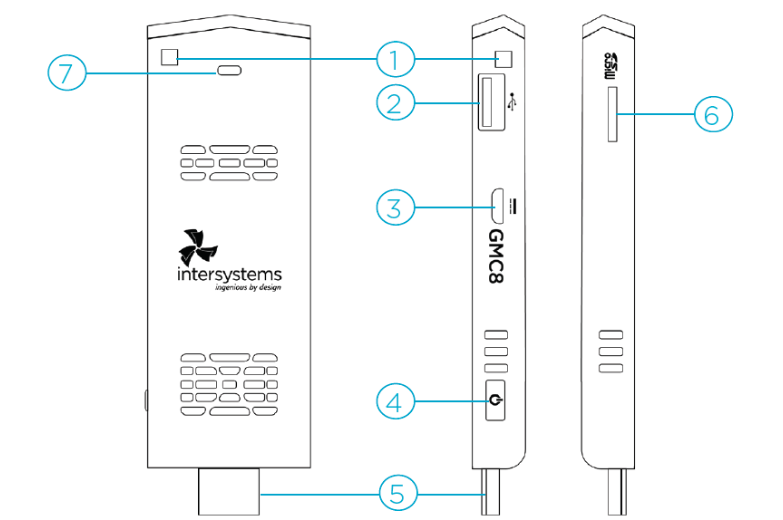 ---
Pyhsical
Height: 103.0 mm (4.06")
Width: 37.0 mm (1.46")
Depth: 12.0 mm (0.47")
Weight: 0.05 kg (0.12 lbs)
---
Environmental
0˚C ~ +35˚C (+32˚F ~ +95˚F) with an airflow of 1.2 m/sec (3.9 ft/sec)
---
Certifications
---
Software
---
Limited Warranty
Your GMC8cs comes with a one-year limited RTB warranty. Purchase Intersystems Support Pack to extend your service and support to three years from your date of purchase.
---
Optional Add-ons
USB Ethernet Connector
2 m HDMI Extension Cable
---
In the Box
GMC8cs Compute Stick Digital Display Controller
USB Power Cable and USB Power Adapted
Short HDMI Extnsion Cable
---
All specifications are subject to change without notice. Errors and omissions are excepted. 13 SEP 2016
---