Intersystems rapidsuitecloud has been successfully deployed to Karratha Airport (KTA) in WA, Australia as part of the larger airport upgrade project that has been three years in the making.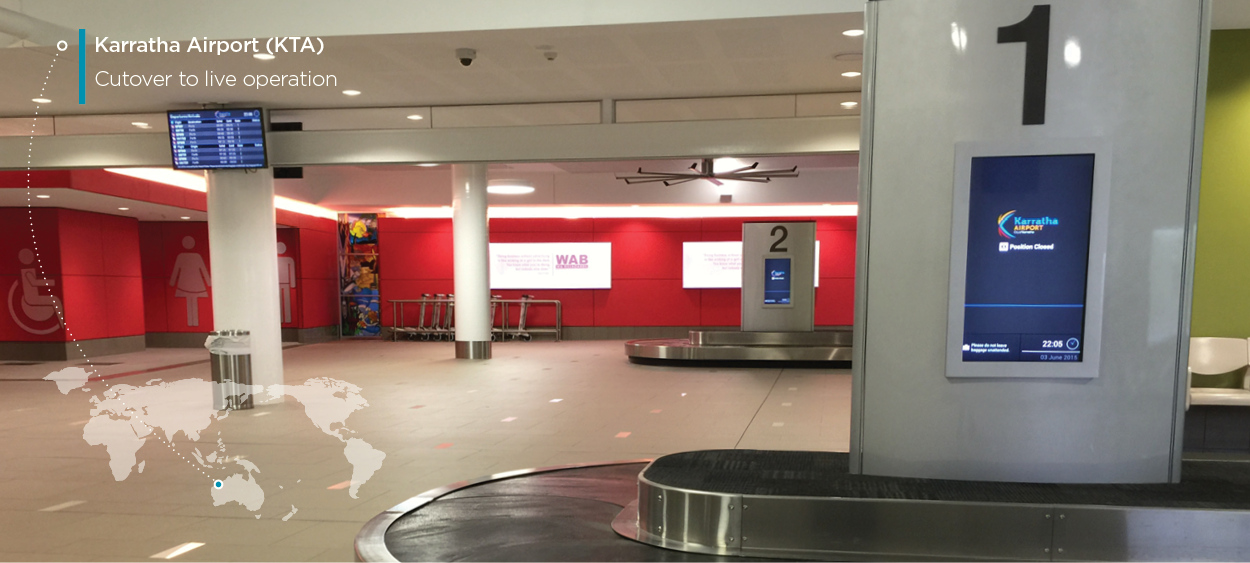 Image - FIDS throughout Karratha Airport's new baggage reclaim hall.
Karratha Airport's deployment of rapidsuitecloud includes both rapidfids and rapidengage, Intersystems world-class flight information display system (FIDS) and their innovative airport advertising and content management system (CMS).
The Karratha Airport project was delivered in partnership with WA Billboards, a leading Perth based advertising company that has had a long-standing relationship with many airports in the Pilbara region including Karratha Airport.
Mitchell Cameron, General Manager of Karratha Airport said, "Karratha Airport is investing $35m in redeveloping and completely upgrading our terminal. We wanted the terminal's FIDS and advertising signage to go beyond the 'traditional' regional airport system to deliver solid commercial returns together with innovation in presentation. Our goal was to provide passengers with the best integrated approach that combines all of the digital signage and advertising in the terminal into one solution. WA Billboards and Intersystems jointly put forward a solution that offer a simple to understand yet powerfully integrated solution."
Steve Robinson, Director of WA Billboards, commented, "the project called for a unique combination of all of the visual signage and advertising in the terminal, including FIDS, digital signage and our traditional advertising mediums. Partnering with Intersystems made good business sense, they bring an impressive amount of experience in the FIDS and digital signage space to the table and when combined with our extensive advertising experience, we were able to offer a premium solution to the airport."
Deploying via the cloud
Mitchell Cameron added, "We believe a cloud based FIDS and Content Management Solution to drive our digital signage at the airport will enable us to leverage the affordability and scalability benefits that cloud delivers. Karratha Airport now offer the best in breed in terms of Airport terminal with the best in breed FIDS and CMS system."
"rapidsuitecloud is a select range of apps from our core rapidsuite product deployed via the cloud," commented Bruce Allen, CEO of Intersystems. rapidsuitecloud gives small and medium sized airports access to the same innovative technology that has been driving efficiency and unlocking non-aeronautical revenue streams at larger airports for decades."
Karratha Airport was the third airport to select rapidsuitecloud and is amongst the first to cutover into live operation on the platform.
Pushing the boundaries of what's possible
Building a better passenger experience was central in the page design process that Intersystems took Karratha Airport through. The page design process ensured that Intersystems dedicated page design team understood the requirements of each of the pages in context to where it was in the terminal to design the best solution possible.
Working within the page concepts preconfigured within the rapidsuitecloud product, the page design team were able to customise the concept to suite the architectural design of the new Karratha terminal and implement features that are new to Karratha Airport giving the FIDS pages a true sense of place and space that enhance the terminal, and subsequent passenger experience, opposed to simply providing information.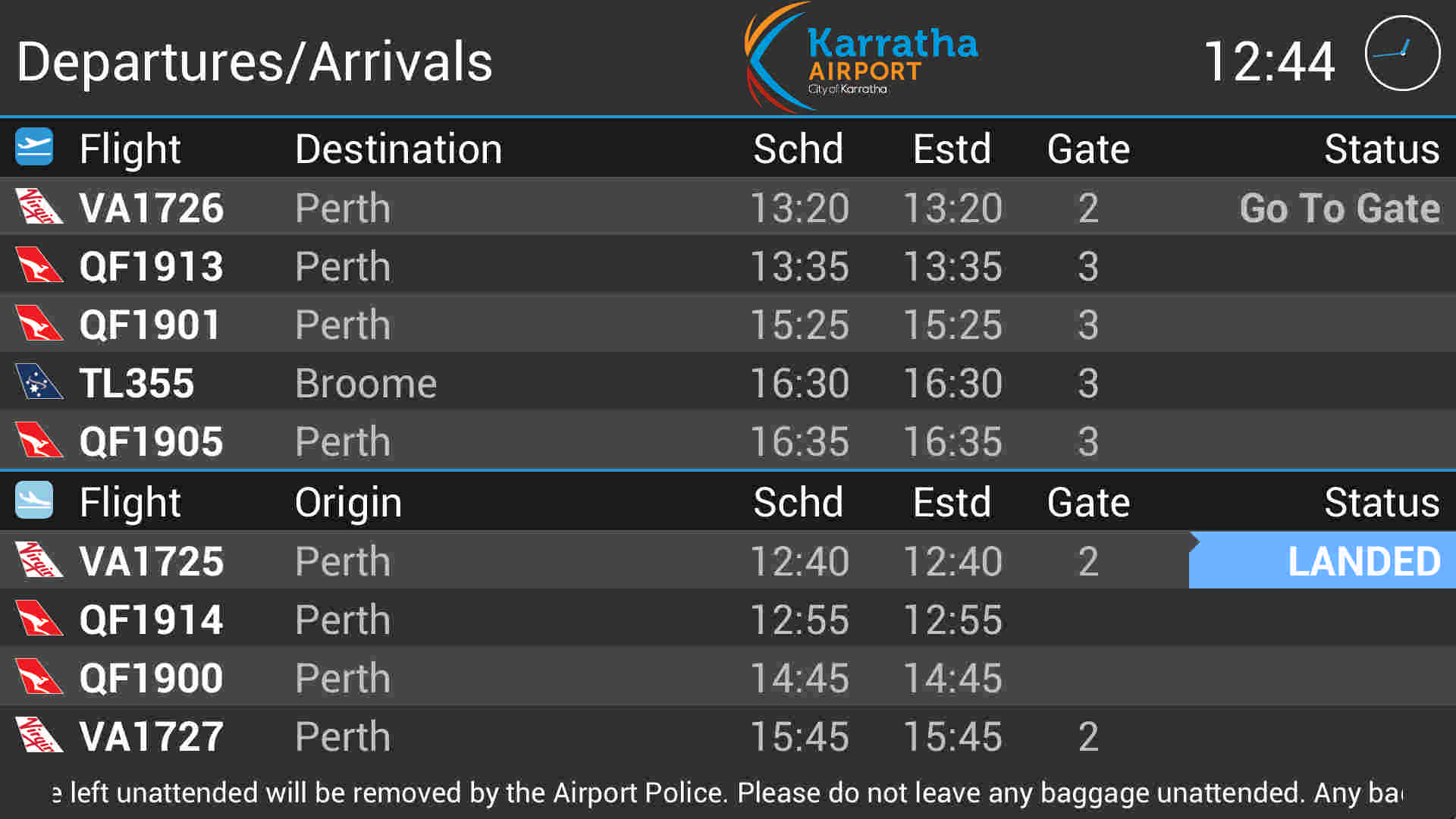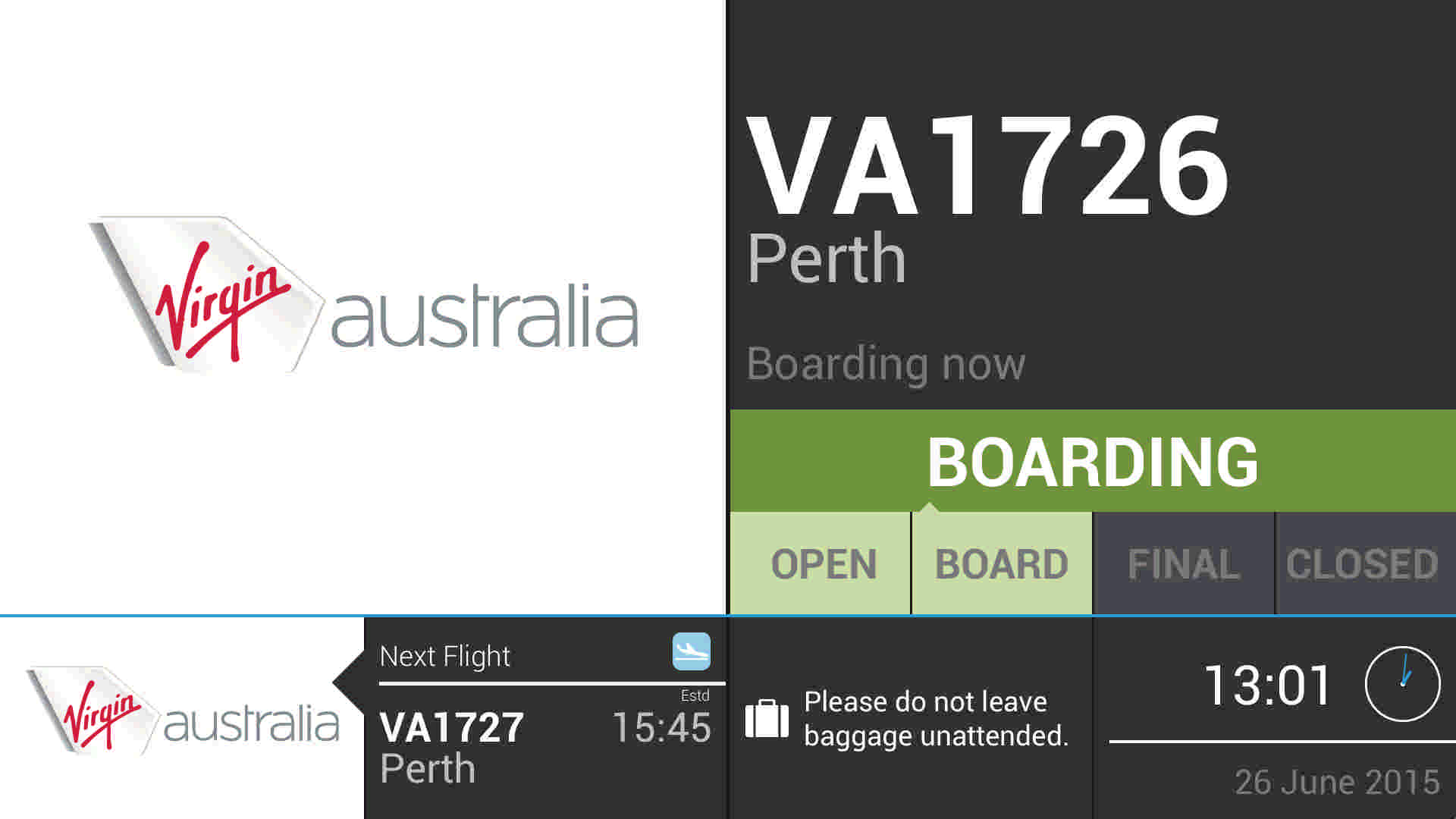 Images - Karratha's new Arrivals/Departures Split display and Gate Boarding display.
"Nearly seven years of experience have guided our dedicated page design team, the FIDS pages we've put together for Karratha are unique to them. They've been purposefully crafted to deliver a uniquely, 'Karratha Airport' experience whilst delivering the operational efficiencies a world-class FIDS provides" commented Bruce Allen.

"We believe FIDS can be, and should be, more."
---
Back to News