Monterey Regional Airport on the beautiful California central coast has upgraded to the latest version of Intersystems rapidsuitecloud for their Flight Information and Content Management. A Intersystems customer since 2010 Monterey could see the benefits of having the latest cloud version of rapidfids combined with rapidengage to handle the signage needs of the airport.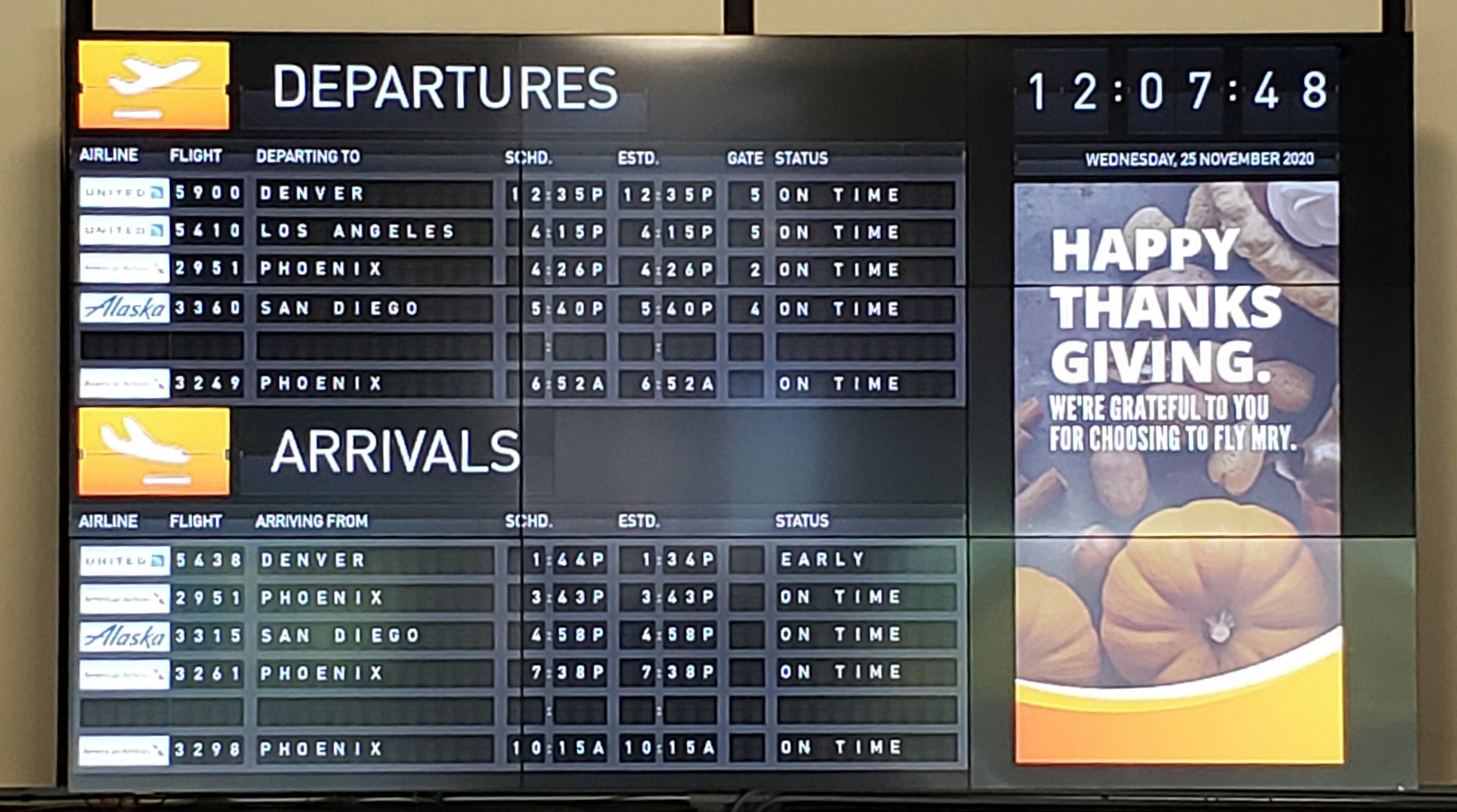 Image - Monterey Regional Airport 'new videowall splitflap sign'
They also chose to replace their ageing displays and install their first videowall sign to enhance the passenger experience and increase the visibility of information. The new sign not only combines their flight information and digital content, it a fully automated "split-flap" from yester-year that really grabs attention.
"Monterey Airport has been a fantastic customer to work with over the past decade and we're thrilled they have entrusted us to handle their needs for the future. It's a great terminal in a fantastic location so it's always easy to find volunteers to go there if needed" commented Bruce Allen, Intersystems CEO.
---
Back to News