Intersystems has delivered two expansions to Hobart International Airport's (HBA) Flight Information Display System (FIDS) as part of their ongoing terminal upgrade project that included large format LED displays and new FIDS in the newly upgrade arrivals precinct of the terminal.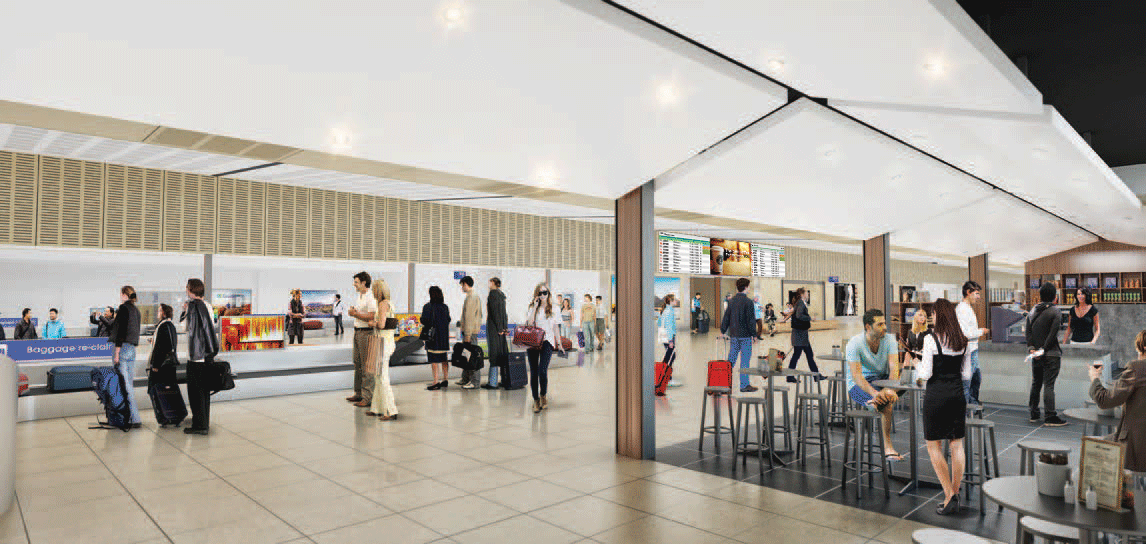 Image - Hobart Airport 'arrivals precinct' (Source: Hobart Airport).
The first expansion delivered in June, included delivering flight information to two large format LED displays. This expansion was delivered in conjunction with Claude Neon. Departures and Arrivals flight information is displayed either side of paid advertising onto 4032 x 864mm LED signs located above the departures security screening point and the arrivals corridor.
The second expansion being delivered in September/October, includes eight new FIDS displays and two Touchscreen Baggage Input Devices (TBIDs) into the newly renovated arrivals precinct of the terminal.
In addition to listing flight details for inbound flights, the new FIDS displays on the baggage carousels show real-time baggage status messages as provided by the TBIDs providing inbound passengers with the highest level of information available.
"Both expansion projects have progressed smoothly," commented Bruce Allen, CEO of Intersystems, "our system is designed to cater for easy expansion and ongoing improvement. We are especially excited to install Australia's first TBIDs. These devices help the airport deliver a better customer experience by informing passengers about their baggage status at the carousel and they also allow for data gathering on baggage delivery performance."
---
Back to News